We offer many varied experiences …
Flora and fauna identification, knots and lashings, rope swings and abseil, shelters & den building, furniture and decoration making, games, story-telling, creative art and drama, singing, reviews and reflection. Our aim is for your child to be happy and relaxed in the knowledge that they can follow their own pathway, in their own time, at any point in any session.
Health & Safety
We take the children's health and safety seriously at Join the Dots Forest School. Appropriate DBS checks have been carried out, at least one member of staff has a relevant first aid qualification. Emergency procedures, such as this Bothy Bag inflation are practiced in a calm enjoyable manner.
Shelter and den building
Everyone loves den building erecting a shelter in order to be protected from weather.
Fire
Everyone loves a fire, singing, chatting or cooking around it, it is a great experience to create a sense of community. We provide the food although the children are encouraged to bring something to share and talk about.
Ropes
The scope of a rope cannot be denied! Toddlers to teenagers enjoy many aspects of their use; climbing, throwing, skipping, walkways, teamwork games, shelter erection amongst many more.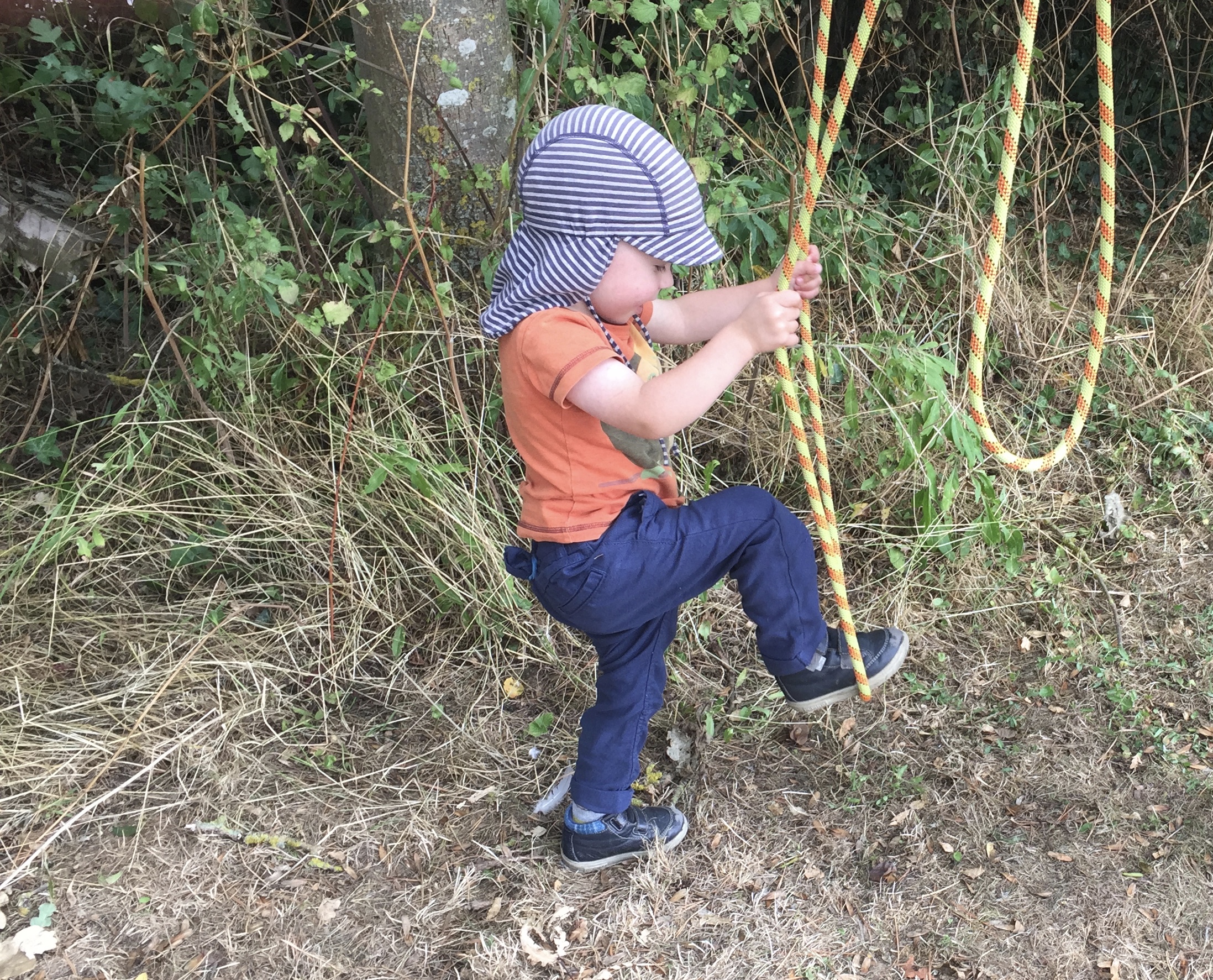 Woodland management.
Over the coming years we aim to conserve and improve the existing natural biodiversity found on Great Wymondley Recreation ground. We identify the fascinating natural biodiversity that exists there through games, story-telling, creative art and drama experiences.
Review
We use the managed woodland materials for review and reflection as an aid to deeper learning. Children are invited to create collage, sculpture, music, drama using themselves any natural materials that can find to remind them of what they have done during the session.